British Summer Championships
23 – 28 July
The 2019 British Summer Championships will take place across six days at Tollcross ISC in Glasgow from 23–28th July. The Championships will continue to form part of a broader Performance Pathway Strategy aimed at increasing and supporting junior talent on the journey towards senior medal-winning performance, as well as offering more athletes across the home nations an opportunity to compete at one of the end of season events.
In 2019, the British Summer Championships will take place at Tollcross, Glasgow
Online tickets will come off sale 22nd July 23:59 - remaining tickets will be available to purchase on the door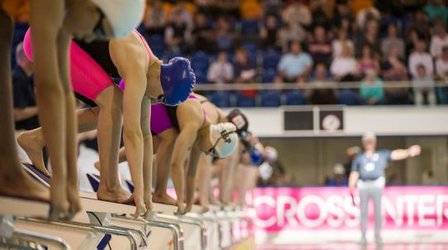 All Heats Pass
All 6 days
Access to all six morning heats sessions.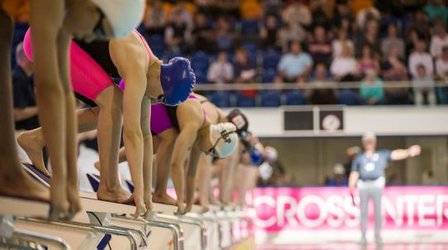 Session 1: Heats
Time: 9am
Men's 400m Freestyle
Women's MC 200m Freestyle
Men's MC 200m Freestyle
Women's 200m Freestyle
Men's 100m Breaststroke
Women's MC 400m Freestyle
Men's MC 400m Freestyle
Women's 400m Individual Medley
Men's 50m Backstroke
Women's 50m Breaststroke
Men's MC 150m Individual Medley
Women's MC 150m Individual Medley
Session 2: Finals
Time: 4.30pm
Men's 400m Freestyle
Women's 200m Freestyle
Men's MC 200m Freestyle
Women's MC 200m Freestyle
Men's 100m Breaststroke
Women's 400m Individual Medley
Men's MC 400m Freestyle
Women's MC 400m Freestyle
Men's 50m Backstroke
Women's 50m Breaststroke
Men's MC 150m Individual Medley
Women's MC 150m Individual Medley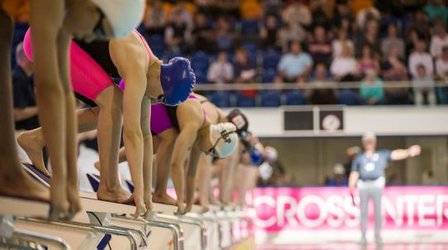 Session 3: Heats
Time: 9am
Women's 100m Backstroke
Men's 200m Butterfly
Women's MC 100m Backstroke
Men's MC 100m Backstroke
Women's 200m Breaststroke
Men's 100m Backstroke
Women's 50m Butterfly
Men's 50m Breaststroke
Women's MC 50m Butterfly
Men's MC 50m Butterfly
Women's 800m Freestyle
Session 4: Finals
Time: 4.30pm
Women's 800m Freestyle – FASTEST HEAT
Women's 100m Backstroke
Men's 200m Butterfly
Women's MC 100m Backstroke
Men's MC 100m Backstroke
Women's 200m Breaststroke
Men's 100m Backstroke
Women's 50m Butterfly
Men's 50m Breaststroke
Women's MC 50m Butterfly
Men's MC 50m Butterfly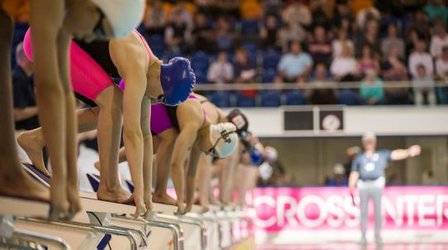 Session 5: Heats
Time: 9am
Women's MC 100m Freestyle
Men's MC 100m Freestyle
Women's 200m Butterfly
Men's 100m Freestyle
Women's MC 100m Breaststroke
Men's MC 100m Breaststroke
Women's 50m Freestyle
Men's 400m Individual Medley
Women's MC 50m Breaststroke
Men's MC 50m Breaststroke
Women's 14/16 4x200m Free
Women's 17+ 4x200m Free
Men's 1500m Freestyle
Session 6: Finals
Time: 4.30pm
Men's 1500m Freestyle – FASTEST HEAT
Women's MC 100m Freestyle
Men's MC 100m Freestyle
Women's 200m Butterfly
Men's 100m Freestyle
Women's MC 100m Breaststroke
Men's MC 100m Breaststroke
Women's 50m Freestyle
Men's 400m Individual Medley
Women's MC 50m Breaststroke
Men's MC 50m Breaststroke
Women's 14/16 4 x 200m Free
Women's 17+ 4 x 200m Free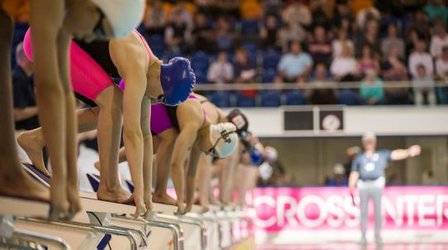 Session 7: Heats
Time: 9am
Men's 200m Breaststroke
Women's 100m Freestyle
Men's MC 200m Individual Medley
Women's MC 200m Individual Medley
Men's 100m Butterfly
Women's 200m Backstroke
Men's MC 50m Freestyle
Women's MC 50m Freestyle
Men's 14/16 4x200m Free
Men's 17+ 4x200m Free
Women's 1500m Freestyle
Session 8: Finals
Time: 4.30pm
Women's 1500m Freestyle – FASTEST HEAT
Men's 200m Breaststroke
Women's 100m Freestyle
Men's MC 200m Individual Medley
Women's MC 200m Individual Medley
Men's 100m Butterfly
Women's 200m Backstroke
Men's MC 50m Freestyle
Women's MC 50m Freestyle
Men's 14/16 4 x 200m Free
Men's 17+ 4 x 200m Free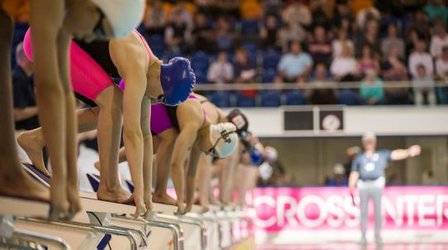 Session 9: Heats
Time: 9am
Women's 400m Freestyle
Men's 200m Individual Medley
Women's MC 100m Butterfly
Men's MC 100m Butterfly
Women's 200m Individual Medley
Men's 50m Freestyle
Women's 50m Backstroke
Men's MC 50m Backstroke
Women's MC 50m Backstroke
Men's 14/16 4x100m Freestyle
Men's 17+ 4x100m Freestyle
Women's 14/16 4x100m Freestyle
Women's 17+ 4x100m Freestyle
Men's 800m Freestyle
Session 10: Finals
Time: 4.30pm
Men's 800m Freestyle – FASTEST HEAT
Women's 400m Freestyle
Men's 200m Individual Medley
Women's MC 100m Butterfly
Men's MC 100m Butterfly
Women's 200m Individual Medley
Men's 50m Freestyle
Women's 50m Backstroke
Men's MC 50m Backstroke
Women's MC 50m Backstroke
Men's 14/16 4x100m Freestyle
Men's 17+ 4x100m Freestyle
Women's 14/16 4x100m Freestyle
Women's 17+ 4x100m Freestyle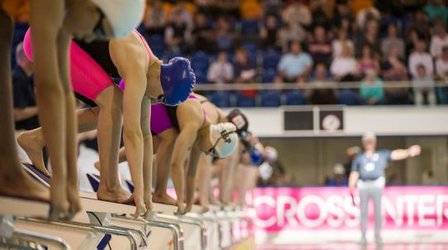 Session 11: Heats
Time: 9am
Men's 200m Freestyle
Women's 100m Breaststroke
Men's 200m Backstroke
Women's 100m Butterfly
Men's 50m Butterfly
Women's 14/16 4 x 100m Medley
Women's 17+ 4 x 100m Medley
Men's 14/16 4 x 100m Medley
Men's 17+ 4 x 100m Medley
Session 12: Finals
Time: 4.30pm
Men's 200m Freestyle
Women's 100m Breaststroke

Men's 200m Backstroke

Women's 100m Butterfly

Men's 50m Butterfly

Women's 14/16 4 x 100m Medley

Women's 17+ 4 x 100m Medley

Men's 14/16 4 x 100m Medley

Men's 17+ 4 x 100m Medley